Transcript Video Services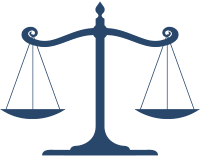 Transcript Video Services provides video recordings as well as typewritten transcripts of Family Court proceedings to attorneys and interested parties. Individuals purchasing copies of the video recordings must do so in person by visiting our office located on the first floor of the Family Courts and Services Center, 601 North Pecos Road, or by mailing in a request along with payment.
Location:
Family Court and Services Center
601 North Pecos Rd.
Las Vegas, Nevada 89101
Location Hours:
Mon – Fri: 9:00AM – 4:00PM
Q-Matic service dispenses last ticket at 3:40 p.m.
Contact:
Phone Number: (702) 455-4977
Fax Number: (702) 455-2352
When ordering a copy of the video recording, individuals must provide a case number, exact date(s) of hearing(s), and department letter or name of the judge who heard the proceeding.
A copy of a previous court proceeding may be ordered on a CD-Rom for $25.00. Additional hearings may be added at the time of the order for an additional $15.00 per proceeding. (Additional proceedings cannot be added onto a CD-Rom once it has been produced.) Each CD-Rom holds up to six hours of proceedings. If a second CD-Rom is required, there will be an additional $25.00 charge for the disk. Individuals may purchase the recording on VHS for Family Court proceedings held prior to June 2008 for $25.00.
Payment, in the form of cash or check, is due at time of placing order. You will be notified within approximately twenty-four hours that your order has been completed and is ready for pick up.
Juvenile Court Proceedings: Due to the confidential nature of Juvenile Court proceedings, video copies are available only with a specific Court Order. Obtain an ex-parte form from this office and submit to third floor reception desk.
Typewritten Transcripts are not transcribed unless requested.
Once the Request For Transcript Estimate form is filled out completely and presented to our office, we will inform you of the estimated cost figured at 75 percent of expected total. After completion of the work, it is likely you will either be asked to pay a small remaining balance or receive a partial refund of deposit.
Request for Transcript "Estimate" (for cases except those beginning with the letter "J.") This form may be faxed to (702) 455-2352, sent in by mail, or brought into our office in person.
Video Requisition – Payment must be made in person or by mail to our office located on the first floor of the Family Courts and Services Center, 601 North Pecos Road, Las Vegas, Nevada 89101