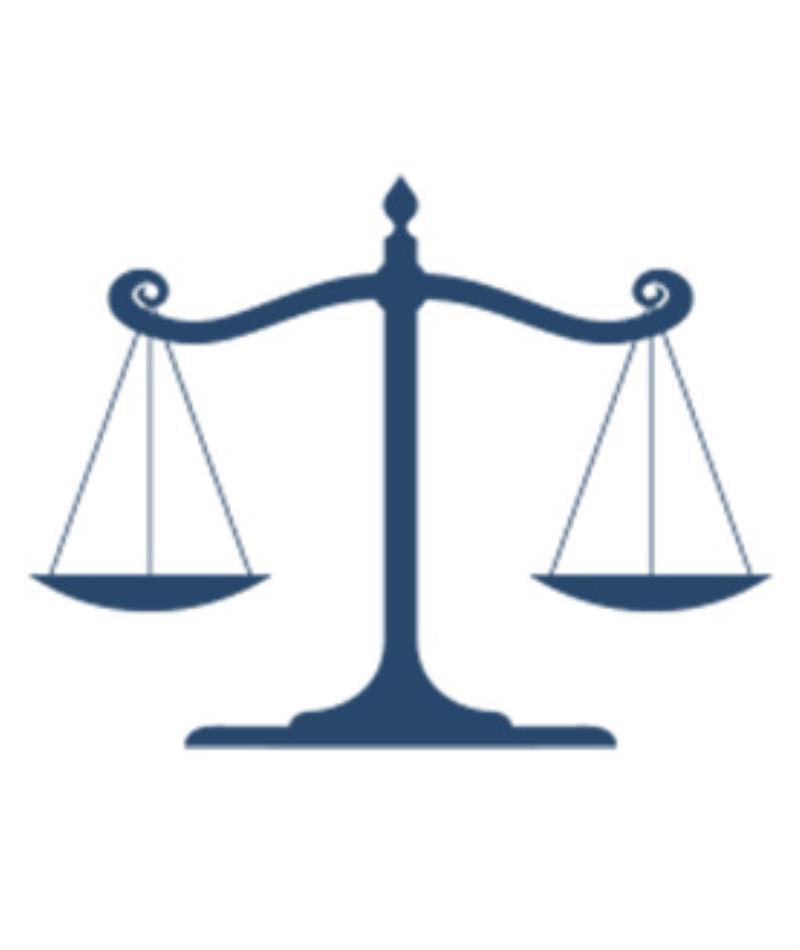 Christy Craig
Office - (702) 671-3639
Fax - (702) 366-1416
Law Clerk - (702) 671-3938
Email - dept32lc@clarkcountycourts.us
Location - RJC Courtroom 16D
Regional Justice Center
200 Lewis Ave., Las Vegas, NV 89155
Courtroom Protocol
No weapons are allowed. There is no eating, drinking, smoking or chewing gum in any courtroom.
Proper courtroom attire is required. No shorts or tank tops are allowed in the courtroom, shoes are required. T-shirts, which show offensive slogans or pictures, are not allowed. Hats should be removed before entering the courtroom.
While in the courtroom, sit quietly when court is in session. Do not talk or whisper. The court proceedings are being recorded by a court recorder and noise can interfere with the preparation of this important record.
All beepers, cellular telephones, and electronic devices must be turned off before entering the courtroom. Avoid reading newspapers, or books in the courtrooms, particularly if your use of such material may be a distraction to others.
Attorneys are expected to maintain the highest ethical standards at all times, and to strictly adhere to the opportunities, requirements, limitations, and deadlines set by the judge. All counsel are to be punctual for all conferences, hearings and trials. They are to be civil to one another as well as to all parties, witnesses, and court personnel - whether in front of a jury or the court.
Due to the COVID-19 Pandemic and pursuant to Eighth Judicial Court Administrative Order: 20-01, all non-essential court hearings must be conducted either telephonically, decided on the pleadings, or continued out at least 30 days. We apologize for any inconvenience this may have caused.

Current Assignment
Department 32 is currently assigned a Civil Court docket
Motion calendar schedule
Department 32 hears Civil Court matters on Tuesdays and Thursdays at 9:30 a.m.
Regular chambers calendar
Department 32's chambers calendar is set on Wednesdays. Petitions for Judicial Review and Status Checks for Proof of Establishment of Court Blocked Accounts are regularly placed on the Department's chambers calendar, unless the parties request a hearing.
Discovery Commissioner assigned
Pro Bono
If counsel are pro bono, they are to check in with the courtroom clerk in the morning prior to calendar and their case will be called first.
Court Reporter or a Court Recorder for its official record
Department 32 uses a Court Recorder.
Telephonic appearance request
Department 32 requires telephonic appearances be made via Court Call. Counsel must arrange appearance via Court Call at least three (3) days prior to their scheduled appearance. Court Call's phone number is 888-882-6878

Unopposed motions
Department 32 does not regularly grant unopposed motions in advance of the hearing date. Counsel is required to appear for unopposed motions, unless advised otherwise by the Court.
Courtesy Copies
Counsel are required to submit physical, paper courtesy copies of all briefs that counsel would like the Court to consider at least five judicial days prior to the scheduled hearing. All courtesy copies must be hand delivered to Department 32's Chambers inbox (RJC, 3rd Floor), and be single sided with all exhibits tabbed. Email and faxed copies are not accepted.
Default judgment prove-ups
All Default Judgments for a total award of less than $50,000 may be submitted to chambers. All Default Judgments for a total award of $50,000 or more must be set on the Department´s regular motion calendar. Live testimony may be required at the prove-up hearing, however telephonic appearances are acceptable if arranged via Court Call in advance.
Submission of Orders
Department 32 requires proposed orders to be submitted to chambers within ten (10) days of notification of the ruling, pursuant to EDCR 7.21. Prevailing Counsel is required to provide a draft to opposing counsel(s), allowing for a reasonable opportunity for review and comment. Non-drafting counsel is required to sign the order prior to submission. Disputes may be resolved by submission to chambers of competing orders, with or without an explanatory letter and the Department will draft an appropriate Order from the proposed Orders provided.
Jury selection
Department 32 uses the "Hybrid Method" of jury selection which is discussed in detail in a pre-trial courtroom meeting arranged with the Judge once your case receives a firm trial date.