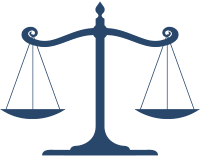 Discovery Commissioner:
Bonnie A. Bulla
The Discovery Commissioner is charged to resolve any problems that arise from District Court pre-trial disputes involving discovery in civil cases.  The Commissioner is appointed by and responsible to the full complement of District Court Judges.
At the direction of the Commissioner, the discovery staff processes between 2,500 and 3,000 cases per year and is responsible for regulating the orderly exchange of information between the parties.   The office sets guidelines for pre-trial case preparation and readiness based upon the needs of the party, as determined by the Commissioner.  The Discovery Office notifies each Judge when cases should be ready for trial setting, thereby allowing the Court to keep track of the progress of each case through the system.
Location:
Regional Justice Center
200 Lewis Ave, Las Vegas NV. 89155
5th Floor
Hearing Room: 5308 on the 5th Floor
Location Hours:
Mon – Fri: 8:00AM – 5:00PM
Contact:
Phone Number: 671-4486
Fax Number: 671-4485
Discovery Forms & Information Packets
The following forms are intended to be used as samples only.  You can print them or save them as a template for your own individual documents.  To download form samples, click on the appropriate document title.
You are alerted to multi-paged forms in the index.
Please use care to download and print all pages.
Missing pages may render your document unacceptable to the courts.
To access our on-line forms click the appropriate title.
| | | |
| --- | --- | --- |
| Title | | Download |
| Notice of Early Case Conference Form | | |
| Guidelines for Preparation of the Joint Case Conference | | |
| Joint Case Conference Report Form | | |
| Discovery Commissioner's Report and Recommendations Form | | |
| Report and Recommendations Instructional Sample Packet | | |
| Stipulation and Order to Extend Discovery Deadline Dates | | |
| Notice of Motion Form | | |
| Order Shortening Time Form | | |
| Eighth Judicial District Court Rule (EDCR) 2.34 | | |
| Eighth Judicial District Court Rule (EDCR) 2.35 | | |
| Getting a Motion Set by the Discovery Commissioner | | |
| Civil Subpoena (Duces Tecum) | | |
Frequently Asked Questions (FAQs)
The Discovery Office:
Does Not File Anything.
Does Not accept any pleadings that are faxed (filed or unfiled).
Does Not call when documents are ready to be picked up, due to the high volume of paperwork received daily.
Does Not initiate conference calls or call in to conference calls.
For an In Chambers Telephone Conference to Happen:
All active parties to the case must be represented and ON THE TELEPHONE prior to calling the Discovery office and before the Commissioner will join the Conference call;
All counsel and/or parties must agree to speak with the Commissioner; and
The case must be exempt from Arbitration and can not be in the Short trial Program.
Joint Case Conference Reports:
Counsel should always attempt to file a Joint Case Conference Report even if both sides do not agree on dates. (There are separate sections in the JCCR for the individual parties to enter their desired deadline dates).
Discovery deadline dates must comply with N.R.C.P. 16.1 and CAN NOT be set on weekends or holidays; and
Joint Case Conference Reports must be e-filed. Then, a file stamped courtesy copy of the Joint Case Conference Report needs to be delivered to the Discovery office.
Motions:
All OST's submitted before noon will be reviewed/set before end of the business day. Firms need to deliver the OST plus a copy to the Discovery drop off (on the 5th floor of the Regional Justice Center). Once OST has been reviewed, it will be ready for pick-up at the Discovery pick-up (5th Floor). If the OST has been provided with a calendar date and time it then needs to be e-filed. Our office does not give any calendar dates over the phone. Also, we do not contact the firms when the motion is ready for pick up.
Motions set in the regular course (Notice of Motion) must be e-filed. Master Calendar will provide the hearing date and time. Your office must provide the Discovery Commissioner's office with a file stamped courtesy copy (5th Floor).
If you need to know when something is on calendar, make sure you check Odyssey first.
If you receive or are served with a blank motion that does not contain a hearing date, time or a file stamp, please contact the attorney or firm who served the motion on you. Receiving an unfiled motion does not constitute proper service.
The Order Shortening Time must be signed by the attorney stating that the attorney submitted it. (see rule E.D.C.R 7.23)
E.D.C.R. 2.35:
Any request to continue discovery deadline dates must comply with E.D.C.R. 2.35.
If all parties agree, all active parties must submit a Stipulation & Order which complies with E.D.C.R. 2.35
If all parties are unable to agree, an E.D.C.R. 2.35 motion must be submitted. Motion must also contain an E.D.C.R. 2.34 Affidavit.
Courtesy Copies:
Please provide all necessary courtesy copies to the Discovery Commissioner's drop off (5th Floor) i.e., file stamped C.C. of the CCR and Obj to DCRR.
A file stamped courtesy copy must be provided for anything on the Discovery Commissioner's calendar, i.e.:

Motions
Oppositions
Replies
Joinders

The Discovery Commissioner's Calendar/minutes are posted on Odyssey;
The Discovery office is unable to give any legal advice pursuant to N.R.S. 7.285. Discovery can only answer procedural questions.
Transcripts/Audio CD:
Please call 671-4642 or fill out the form
For subpoenas:
Please visit the Clerk of the Court Civil Forms Library – Foreign Deposition Packet.
For a Telephonic-Court appearance:
Contact CourtCall @ (888) 882-6878