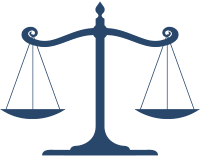 Family Mediation Center (FMC) services can be accessed through a Court Order, a Stipulation and Order, or a Request and Order for Mediation. FMC mediates child-contested issues only. Fees are on a sliding scale and payment arrangements are available.
Location:
Family Court and Services Center
601 North Pecos Road, Bldg. B
Las Vegas, Nevada 89101-2408
Location Hours:
Mon – Fri: 8:00 a.m. – 5:00 p.m.
Closed weekends and holidays
Contact:
Phone:  (702) 455-4186
FAX: (702) 455-2158
Donna's House Central provides supervised visits and exchanges. The program is operated by Family and Child Treatment ( FACT ), and is co-located within the Family Mediation Center .
Donna's House Central services are strictly Court ordered. Prior to the start of any visitation or exchange service, all parties must attend orientation within 30 days of the Court Order.
Location:
Family Court and Services Center
601 North Pecos Road, Bldg. B
Las Vegas, Nevada 89101
Location:
Mon – Fri: 9:00 a.m. – 5:00 p.m.
Closed weekends and holidays
Contact:
Phone: (702) 455-4229
FAX: (702) 388-2823