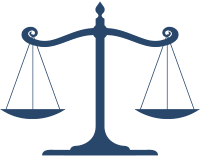 Guardianship Compliance Division
The Guardianship Commissioner is tasked with providing the calendars and related materials to the Guardianship Judge for each weekly session.
They do not assist the public in filing or processing Guardianship Petitions in the District Court. Those individuals who are proceeding on their own are required to research the laws at the Clark County Law Library and obtain special forms from there or the forms library on this web-page.
The Guardianship Compliance Division of the Eighth Judicial District Court seeks to develop and foster a culture of accountability in guardianship cases.  The Guardianship Compliance hotline and email are resources available to the public to ask questions or register complaints.  The hotline is 702-671-4614.  The email is: guardianshipcompliance@clarkcountycourts.us.
In the 2017 Nevada Legislature passed the Protected Person's Bill of Rights.  The court has posted the Guardianship Bill of Rights in each courtroom and has paper copies available for the public at no cost.  The Guardianship Bill of Rights can also be downloaded here. (English / Spanish)
The office will be doing periodic training on how to fill out the forms necessary to maintain compliance.  Please Email or check back for availability, time, and location of the classes.
Other useful resources include:
• http://www.clarkcountycourts.us/departments/clerk/electronic-filing/ Electronic Filing information for filing
• http://www.familylawselfhelpcenter.org/self-help/guardianship (General Information for guardianships)
• http://www.familylawselfhelpcenter.org/self-help/guardianship/guardianship-forms#post (commonly used guardianship forms)
• https://www.lacsn.org Legal Aid Center of Southern Nevada provides legal representation to protected persons
• http://www.nevada211.org