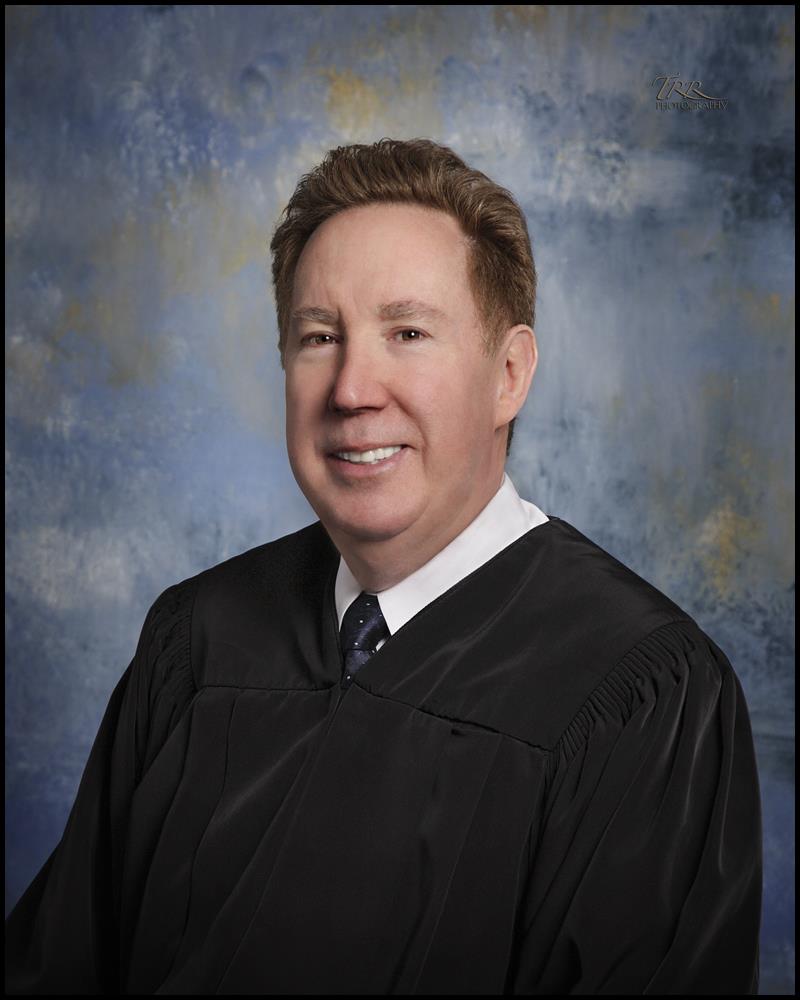 Ronald J. Israel
Office - (702) 671-3631
Fax - (702) 366-1407
Law Clerk - (702) 671-0887
Email - dept28lc@clarkcountycourts.us
Location - RJC Courtroom 15C
Regional Justice Center
200 Lewis Ave., Las Vegas, NV 89155
R
onald J. Israel
Department XXVIII
Eighth Judicial District Court
Term of Office 2011 - present
On January 3, 2011, the Honorable Ronald J. Israel took the bench in the newly created Eighth Judicial District Court, Department 28. He practiced law in Las Vegas for over 30 years prior to his judicial election in November of 2010. Judge Israel was admitted to practice law in Nevada in 1983. In 1981, he was admitted to practice law in California after he obtained his Juris Doctrate from the University of San Diego. In 1977, he earned his Bachelor of Arts degree in Political Science from the University of California, Los Angeles.
Judge Israel came to Las Vegas in 1982 to practice insurance defense for Harding & Dawson, specifically to work on the MGM Grand Fire case. Subsequently, he went to work for Manos & Cherry where he practiced civil litigation and had the pleasure to work under current Nevada Supreme Court Justice Michael A. Cherry. Judge Israel next became a senior associate for Edward M. Bernstein & Associates, still practicing civil litigation. In 1990, he started his own private practice concentrating on Personal Injury. He was later chosen in the original panel to serve as a Judge Pro Tempore for the Clark County Short Trial Program, and as a court-appointed arbitrator.
He is a member of the Clark County Bar Association, Nevada Bar Association and California Bar Association.
Judge Israel is a caring community member. He has been active in organizations including Boy Scouts of America, the FBI Citizens Academy, Adelson High School PTO, Clark County Pro Bono Project, American Israel Public Affairs Committee, World Jewish Congress, Nevada Public Radio and PBS, and is currently on the Board of Directors for the Anti-Defamation League, Las Vegas Region.
Courtroom Protocol
No weapons are allowed. There is no eating, drinking, smoking or chewing gum in any courtroom.
Proper courtroom attire is required. No shorts or tank tops are allowed in the courtroom, shoes are required. T-shirts, which show offensive slogans or pictures, are not allowed. Hats should be removed before entering the courtroom.
While in the courtroom, sit quietly when court is in session. Do not talk or whisper. The court proceedings are being recorded by a court recorder and noise can interfere with the preparation of this important record.
All beepers, cellular telephones, and electronic devices must be turned off before entering the courtroom. Avoid reading newspapers, or books in the courtrooms, particularly if your use of such material may be a distraction to others.
Attorneys are expected to maintain the highest ethical standards at all times, and to strictly adhere to the opportunities, requirements, limitations, and deadlines set by the judge. All counsel are to be punctual for all conferences, hearings and trials. They are to be civil to one another as well as to all parties, witnesses, and court personnel - whether in front of a jury or the court.