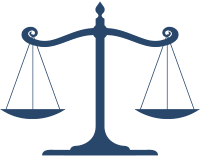 Commissioner Wesley Yamashita
The Probate Commissioner prepares the calendar and related materials for and conducts the Friday session of Probate. In addition, the Probate Commissioner, as a hearing master, conducts Evidentiary Hearings of contested probate matters.
Location:
Phoenix Building
330 South 3rd Street Las Vegas, NV 89101
Location Hours:
Mon – Fri: 8:00AM – 5:00PM
Contact:
Phone:  (702) 455-2650
Fax: (702) 455-5989
The Probate Commissioner does not assist the public in filing or processing Probate Petitions in the District Court.  Individuals proceeding on their own are required to research the laws at the Clark County Law Library and obtain special forms from there or the forms library on this web-page.
Resources
Announcements
Forms Library