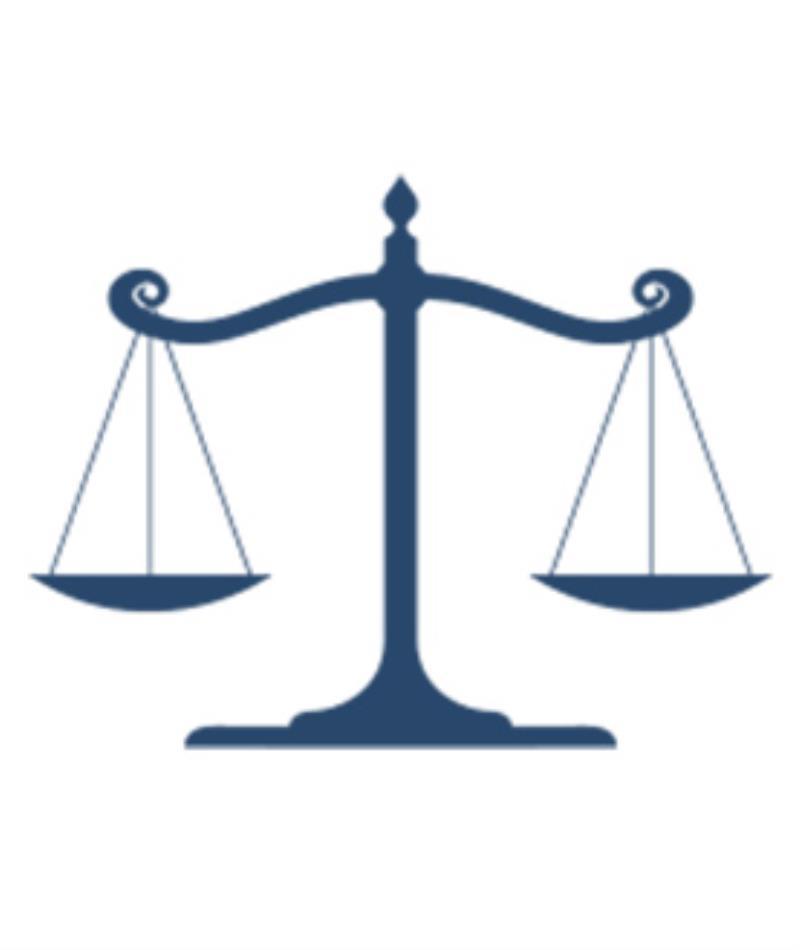 Crystal Eller
Office - (702) 671-4450
Fax - (702) 671-4449
Law Clerk - (702) 671-4443
Email - dept19lc@clarkcountycourts.us
Location - RJC Courtroom 03B
Regional Justice Center
200 Lewis Ave., Las Vegas, NV 89155
Crystal was born in Amarillo Texas to Robert and Judy Eller. Her father was a Master Sergeant in the United States Air Force and her mother worked as a bookkeeper and real estate agent. She knew early on she wanted to attend college though her parents could not afford to contribute to her education. She worked full time while attending school. Through discipline and determination she graduated from Florida State University with a Bachelor of Science Degree in Criminology and received a scholarship to attend law school. In 1993 she graduated Cum Laude from John Marshall Law School in Chicago, IL at the top of her class. She then moved to Las Vegas Nevada and began working as an attorney in civil and criminal cases, was the first Las Vegas Municipal Court Traffic Commissioner, and a Nevada Supreme Court Appointed mediator. She started, owned and managed two separate successful law firms during her time in Clark County. Crystal's two children were born and raised here in Las Vegas and are now grown adults flourishing in their own lives. Crystal is a devoted advocate of our military veterans. When she is not working or volunteering, you can find her with her horses at the family ranch in Las Vegas where she lives with her husband and stepson.
Courtroom Protocol
No weapons are allowed. There is no eating, drinking, smoking or chewing gum in any courtroom.
Proper courtroom attire is required. No shorts or tank tops are allowed in the courtroom, shoes are required. T-shirts, which show offensive slogans or pictures, are not allowed. Hats should be removed before entering the courtroom.
While in the courtroom, sit quietly when court is in session. Do not talk or whisper. The court proceedings are being recorded by a court recorder and noise can interfere with the preparation of this important record.
All beepers, cellular telephones, and electronic devices must be turned off before entering the courtroom. Avoid reading newspapers, or books in the courtrooms, particularly if your use of such material may be a distraction to others.
Attorneys are expected to maintain the highest ethical standards at all times, and to strictly adhere to the opportunities, requirements, limitations, and deadlines set by the judge. All counsel are to be punctual for all conferences, hearings and trials. They are to be civil to one another as well as to all parties, witnesses, and court personnel - whether in front of a jury or the court.
Current Assignment
Department 19 is currently assigned Civil, Construction and Criminal dockets.
Motion calendar schedule
Department 19 hears Criminal matters on Mondays and Wednesday at 8:30 a.m.
and Civil matters on Tuesday and Thursdays at 9:00 a.m.
Regular chambers calendar
Department 19 does have a chambers calendar. Matters regularly placed on chambers calendar include: Applications for Default Judgment; Motions to Amend Complaint/Answer/Counterclaim; Motions to Associate Counsel; Motions for Clarification; Motions to Confirm Arbitration Award; Motions for Enlargement of Time to Serve; Motions for Interpleader; Motions for Rehearing/Reconsideration; Motions to Set Aside Default and/or Default Judgments; Motions to Retax; Motions to Serve by Publication; Motions to Withdraw as Counsel and Pro Hac Vice Applications.
Matters usually set for court hearing with oral argument are: Applications for Temporary Restraining Orders; Motions for Attorney´s Fees; Motions to Compel Arbitration; Motions to Dismiss; Motions in Limine; Motions for Preliminary Injunctions; Motions to Quash; Motions to Remove Lien or Lis Pendens; Motion for Santions; Motions for Summary Judgment; Motions for New Trial; Objections to Discovery Commissioner Recommendations, and Petitions for Judicial Review.
Telephonic appearance request
Department 19 considers telephonic appearance requests on a case by case basis. Department 19 does NOT utilize Court Call. Counsel must arrange telephonic appearance the Department's Law Clerk, prior to their scheduled appearance.
Unopposed motions
Department 19 will grant unopposed motions in advance of the hearing date. Unopposed matters will be placed on the Department's chambers calendar prior to the scheduled hearing. Counsel directed to fax a file-stamped copy of notice of new-opposition to Department 19's Chambers and then contact the Law Clerk.
Default judgment prove-ups
All Default Judgments for a total award of less than $100,000 may be submitted to chambers. All Default Judgments for a total award of $100,000 or more must be set on the Department´s regular motion calendar. Live testimony is required at the prove-up hearing. Any lawsuits dealing with real property also require live testimony.
Submission of Orders
Department 19 requires proposed orders to be submitted to chambers within ten (10) days of notification of the ruling, pursuant to EDCR 7.21. Counsel designated to prepare the order is required to provide a draft to opposing counsel(s), allowing for a reasonable opportunity for review and comment. Non-drafting counsel is required to sign the order prior to submission. Disputes may be resolved by scheduling a conference call with the Court or submission of competing orders for the Court's review.
Courtesy Copy
Counsel directed to submit courtesy copies of all motions that counsel would like the Court to hear within 48 hours of receiving a file-stamper copy from Wiznet. All courtesy copies should be hand delivered to Department 19's chambers single sided, 3 hole punched and all exhibits tabbed. Courtesy copies provided by email to Department 19 ARE NOT sufficient. Failure to provide the Court with courtesy copies may result in your motion being continued to a later date to allow counsel to provide a courtesy copy to the Court.