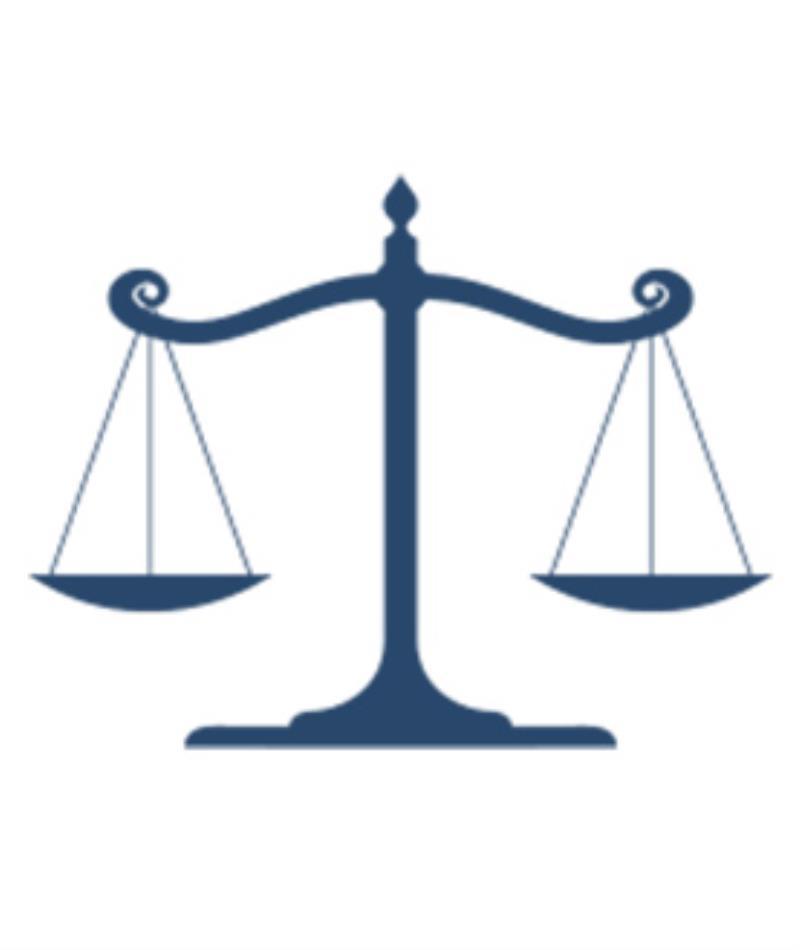 Crystal Eller
Office - (702) 671-4450
Fax - (702) 671-4449
Law Clerk - (702) 671-4443
Email - dept19lc@clarkcountycourts.us
Location - RJC Courtroom 03B
Regional Justice Center
200 Lewis Ave., Las Vegas, NV 89155
Crystal was born in Amarillo Texas to Robert and Judy Eller. Her father was a Master Sergeant in the United States Air Force and her mother worked as a bookkeeper and real estate agent. She knew early on she wanted to attend college though her parents could not afford to contribute to her education. She worked full time while attending school. Through discipline and determination she graduated from Florida State University with a Bachelor of Science Degree in Criminology and received a scholarship to attend law school. In 1993 she graduated Cum Laude from John Marshall Law School in Chicago, IL at the top of her class. She then moved to Las Vegas Nevada and began working as an attorney in civil and criminal cases, was the first Las Vegas Municipal Court Traffic Commissioner, and a Nevada Supreme Court Appointed mediator. She started, owned and managed two separate successful law firms during her time in Clark County. Crystal's two children were born and raised here in Las Vegas and are now grown adults flourishing in their own lives. Crystal is a devoted advocate of our military veterans. When she is not working or volunteering, you can find her with her horses at the family ranch in Las Vegas where she lives with her husband and stepson.
Courtroom Protocol
No weapons are allowed. There is no eating, drinking, smoking or chewing gum in any courtroom.
Proper courtroom attire is required. No shorts or tank tops are allowed in the courtroom, shoes are required. T-shirts, which show offensive slogans or pictures, are not allowed. Hats should be removed before entering the courtroom.
While in the courtroom, sit quietly when court is in session. Do not talk or whisper. The court proceedings are being recorded by a court recorder and noise can interfere with the preparation of this important record.
All beepers, cellular telephones, and electronic devices must be turned off before entering the courtroom. Avoid reading newspapers, or books in the courtrooms, particularly if your use of such material may be a distraction to others.
Attorneys are expected to maintain the highest ethical standards at all times, and to strictly adhere to the opportunities, requirements, limitations, and deadlines set by the judge. All counsel are to be punctual for all conferences, hearings and trials. They are to be civil to one another as well as to all parties, witnesses, and court personnel - whether in front of a jury or the court.
Current Assignment
Department XIX is currently assigned Civil, Criminal Misdemeanors, and Eviction Appeals.
Motion calendar schedule
Department XIX hears Civil Court matters on Tuesdays at 9:30 a.m. and Wednesdays at 9:00 a.m.

Other regularly-scheduled court sessions
Criminal Misdemeanor Appeals: Thursdays at 9:00 a.m.
Evictions Appeals/Protective Orders: Thursdays at 9:00 a.m.
Case Management Conferences: Thursdays at 10:00 a.m.
Courtesy Copies - Hearings
***
NOTE
: Pursuant to the Courts response to the COVID-19 pandemic, the below courtesy copy provisions have been suspended until further notice.
With the exception of pleadings with voluminous exhibits/documents (Motions for Summary Judgement; Numerous Motions in Limine, etc.)
, no courtesy copies are currently required or accepted. Please contact the Law Clerk if you are unsure whether courtesy copies are needed. ***
Hearings - Department XIX requires that physical, paper, courtesy copies be delivered to its inbox at least one week prior to the scheduled hearing pursuant to EDCR 2.20 (g). E-Mail and faxed courtesy copies are not accepted.

Copies should be compiled into a single 3-Ring binder, in Motion/Opposition/Reply format, with tabbed exhibits, and a Table of Contents.

Correspondence - Department XIX requests that all "correspondence" directed to the Department or intended to be a courtesy copy be electronically served on all parties and be hand delivered to the department.
Regular chambers calendar
Department XIX does have a chambers calendar. Matters placed on the Chambers Calendar generally include:

Applications for Default Judgement;
Motions in Linine;
Motions to Amend Complaint/Answer/Counterclaim;
Motions to Associate Counsel;
Motions for Attorney's Fees;
Motions for Clarification;
Motions to Confirm Arbitration Award;
Motions for Enlargement of Time to Serve;
Motions for Interpleader;
Motions for Rehearing/Reconsideration;
Motions to Retax;
Motions to Serve by Publication; and
Motions to Withdraw as Counsel;
Pro Hac Vice Applications.
Matters usually set for court hearing with oral argument are:

Motions to Compel Arbitration;
Motions to Dismiss;
Motions for Preliminary Injunctions;
Motions to Quash;
Motions to Remove Lis Pendens;
Motions for Sanctions
Motions to Set Aside Default and/or Default Judgements;
Motions for Summary Judgement;
Motions for New Trial; and
Petitions for Judicial Review.

If your matter has been set on the Chambers Calendar, but you prefer an oral hearing, you may submit a letter/email, cc'ing all parties, to the Court requesting oral argument, and the Court will notify you if you request is granted.
For a more complete breakdown of hearing and chambers calendar matters, please contact the Department XIX JEA or Law Clerk.
Unopposed motions
Pursuant to EDCR 2.20, Department XIX may grant certain unopposed motions in advance by submitting an order to the department inbox (DC19Inbox@clarkcountycourts.us). An order granting an unopposed motion must not include findings of fact or conclusions of law.
Unless otherwise notified by the Court, counsel is required to appear for unopposed motions set for hearing.
Injunctive Relief
Noticed motions for temporary restraining orders (TRO and preliminary injunctions are heard as any other motions.

Ex parte applications for a TRO shall be presented to the Court to be resolved in chambers. The applicant must, by affidavit, show adequate advance notice to the other side or can appropriate exception in accordance with NRCP 65(b). Further, applicants should be aware of, and prepared to deposit with the Clerk of the Court, any required bond, as determined by the Court.
Pro Bono
If counsel are pro bono, they are to check in with the courtroom clerk in the morning prior to calendar and their case will be called in the first group.
Submission of Orders
Order Shortening Time

- A Request for an Order Shortening Time ("OST") must be delivered to the department inbox (DC19Inbox@clarkcountycourts.us). Advance notice to the JEA or law clerk is welcome. Any and all requests for OSTs must have a courtesy copy of the Motion/Application attached. Requests for OST must contain proposed dates and a detailed explanation for the request.

Order Language

- The proposed Order will not be signed if the "IT IS SO ORDERED" language and signature line are on a separate page from the content of the Order. The signature line must be on a page describing what the Judge is ordering. Alternatively, the Judge's signature line may be on the same page as the other signatures provided that there are at least two lines of text from the stipulation. The only exception is if there are multiple signatures, and it is not possible for the party to put the Judges' signature with two lines of text, in which case the parties need to ensure the Judge's signature is at least on a page with some of the signatures, and the case number/name of the document is included on the page to be signed.
UNLESS OTHERWISE STATED BY THE COURT, THE PREVAILING PARTY IS TO PREPARE THE ORDER. Department XIX requires proposed orders to be submitted to the department inbox (DC19Inbox@clarkcountycourts.us) within ten (10) days of notification of the ruling, pursuant to EDCR 7.21. Counsel designated to prepare the order is encouraged to provide a draft to opposing counsel(s), allowing at least a full day for review and comment, before deliver to the Court. Non-drafting counsel is not required to sign the order approved as to form prior to submission, unless the Court directs otherwise.
PLEASE NOTE - Any order that is inconsistent with the oral ruling of the Court or the Court Minutes will be returned unsigned for correction, or will be corrected via interlineation. Counsel should notify the Court of any perceived error in the Court Minutes by Motion pursuant to NRCP 60(a).
All stipulations and orders for dismissal must comply with EDCR 2.75 or they will be returned.
Contested Orders
In District Court Department XIX, when counsel are unable to agree on the language of an order, counsel should present their competing positions in a word document hand delivered to the law clerk with no additional argument or explanation; stating only that there is a "disagreement as to the wording of the Order". The document may identify the wording that is believed to be wrong, and direct the Court to the proposed alternate language. If a redline copy is available counsel may also submit that document. Generally the Court will enter an order after reviewing the competing versions and any record of the hearing. If, after considering the proposed orders, the court believes additional input from counsel is appropriate, the court may set a conference call or hearing to obtain additional information or argument from counsel.
Letters to the Court containing substantive argument on the merits of a contested issue are disfavored, viewed as improper ex parte communications (even if copied to opposing counsel), and will generally be disregarded.
Electronic Signatures
District Court Department XIX accepts electronic signatures on any document, pursuant to the requirements of Administrative Orders (AO) 20-17 and 20-24.
Jury Selection
Department XIX conducts jury selection in accordance with the procedure set forth in NRS 16.030(4) (commonly known as the "Arizona Strike and Replace Method"). However, before counsel commences voir dire, the Court will examine and excuse persons for hardships, lack of statutory qualifications, and statutory exemptions. Also, before counsel commences voir dire, the Court will conduct voir dire and then meet with the parties at sidebar to determine whether any person may be excused.
If both sides stipulate, then as an alternative to the method of jury selection under NRS 16.030(4), the Court will permit the parties to use the "Struck Method" of jury selection, in which the parties conduct voir dire on the entire venire. Then the venire is excused while the parties exercise their challenges for cause and peremptory challenges. The selected jury then consists of the number of necessary jurors remaining in the order that they were originally seated.
Jury Questionnaires
Department XIX does allow Stipulated Jury Questionnaires. The Stipulation and Proposed Jury Questionnaire must be submitted to the Department not less than 8 weeks before Calendar Call and then submitted to the Jury Commissioner not less than 6 weeks before calendar call. If the parties cannot reach a Stipulation, then a motion is required and should be filed 12 weeks before Calendar Call.