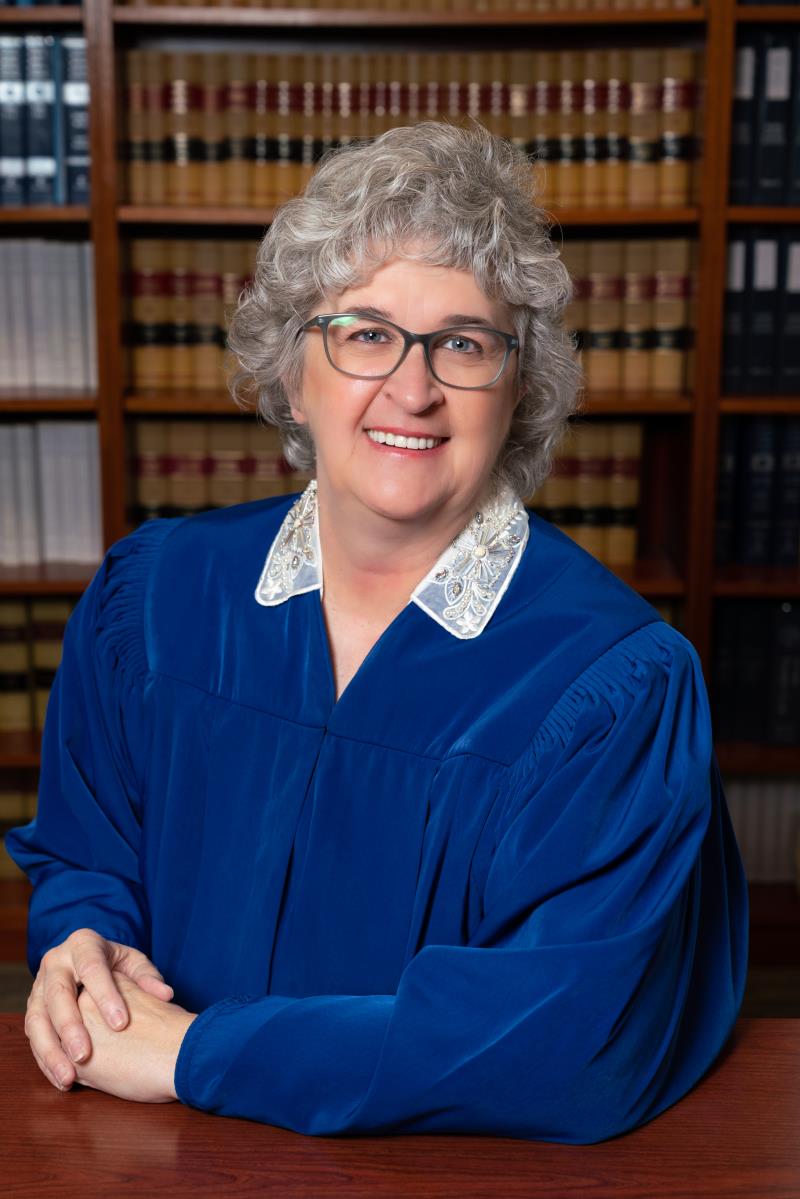 Mary Perry
Office - (702) 455-1340
Fax - (702) 455-1343
Law Clerk - (702) 455-1341
Email - deptplc@clarkcountycourts.us
Location - FAMILY Courtroom 23
Family Court House
601 North Pecos RD, Las Vegas, NV. 89155
Judge Mary Perry is a veteran who served eight and a half years in the United States Air Force. She attended the University of Nevada Las Vegas and received her juris doctor from the William S. Boyd School of Law. She was a sole practioner in her own law firm from 2004 until joining the District Court bench department P in the Family Division.
Courtroom Protocol
No weapons are allowed. There is no eating, drinking, smoking or chewing gum in any courtroom.
Proper courtroom attire is required. No shorts or tank tops are allowed in the courtroom, shoes are required. T-shirts, which show offensive slogans or pictures, are not allowed. Hats should be removed before entering the courtroom.
While in the courtroom, sit quietly when court is in session. Do not talk or whisper. The court proceedings are being recorded by a court recorder and noise can interfere with the preparation of this important record.
All beepers, cellular telephones, and electronic devices must be turned off before entering the courtroom. Avoid reading newspapers, or books in the courtrooms, particularly if your use of such material may be a distraction to others.
Attorneys are expected to maintain the highest ethical standards at all times, and to strictly adhere to the opportunities, requirements, limitations, and deadlines set by the judge. All counsel are to be punctual for all conferences, hearings and trials. They are to be civil to one another as well as to all parties, witnesses, and court personnel - whether in front of a jury or the court.
Contested Orders

District Court Department P, if counsel cannot agree on the language for an order from a hearing, Dept. P will permit both attorneys to submit proposed orders for the Court Clerk to review. If one of the orders complies with the minutes (unless there is a dispute with the minutes), that order is then processed. Alternatively, the Judge will place the matter on calendar for a status check and notice counsel to appear in order to resolve the dispute.

Electronic Signature

District Court Department P will accept facsimile and/or electronic signatures on Stipulation & Orders to continue or to vacate a hearing but do request that the original, signed document be subsequently submitted as often times the faxed copies do not image well. All other documents need original signatures in order to be processed.