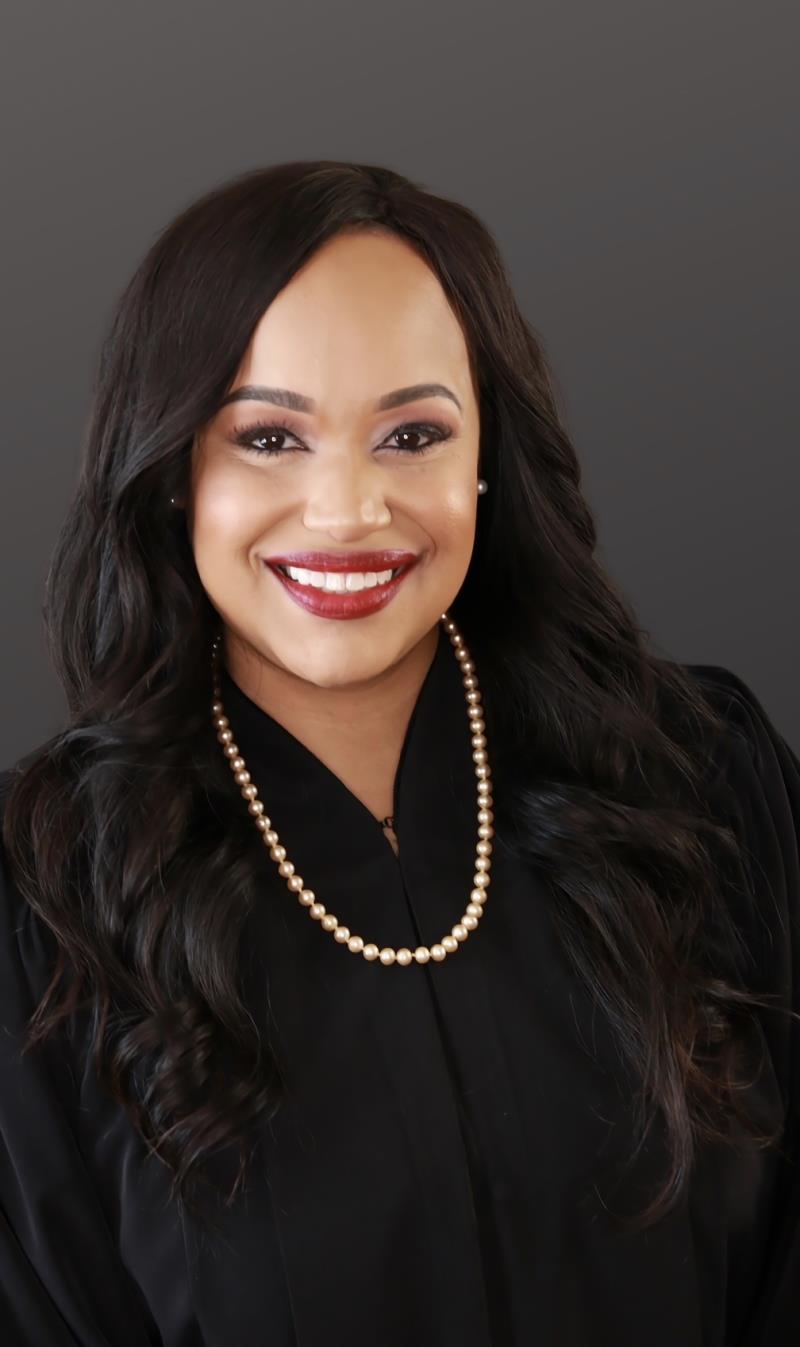 Dee Butler
Office - (702) 455-1882
Fax - (702) 676-1475
Law Clerk - (702) 455-1884
Email - deptjlc@clarkcountycourts.us
Location - FAMILY Courtroom 05
Family Court House
601 North Pecos RD, Las Vegas, NV. 89155
Prior to her election to department J of the Family Division, Dedree 'Dee' Butler, started her legal career as a law clerk and then an associate attorney at Schuetze & McGaha law firm where she primarily practiced family law and insurance defense. After participating in the UNLV Boyd Juvenile Justice clinic, she worked as a deputy public defender in the juvenile delinquency division of family court, representing children. She then served as a track attorney in the adult division of the public defender's office. She served as the team chief of the domestic violence unit for about four years, with a total of over 10 years employed by Clark County. She received her undergraduate degree from Howard University and her juris doctorate from the University of Nevada William S. Boyd School of Law.
Courtroom Protocol
No weapons are allowed. There is no eating, drinking, smoking or chewing gum in any courtroom.
Proper courtroom attire is required. No shorts or tank tops are allowed in the courtroom, shoes are required. T-shirts, which show offensive slogans or pictures, are not allowed. Hats should be removed before entering the courtroom.
While in the courtroom, sit quietly when court is in session. Do not talk or whisper. The court proceedings are being recorded by a court recorder and noise can interfere with the preparation of this important record.
All beepers, cellular telephones, and electronic devices must be turned off before entering the courtroom. Avoid reading newspapers, or books in the courtrooms, particularly if your use of such material may be a distraction to others.
Attorneys are expected to maintain the highest ethical standards at all times, and to strictly adhere to the opportunities, requirements, limitations, and deadlines set by the judge. All counsel are to be punctual for all conferences, hearings and trials. They are to be civil to one another as well as to all parties, witnesses, and court personnel - whether in front of a jury or the court.