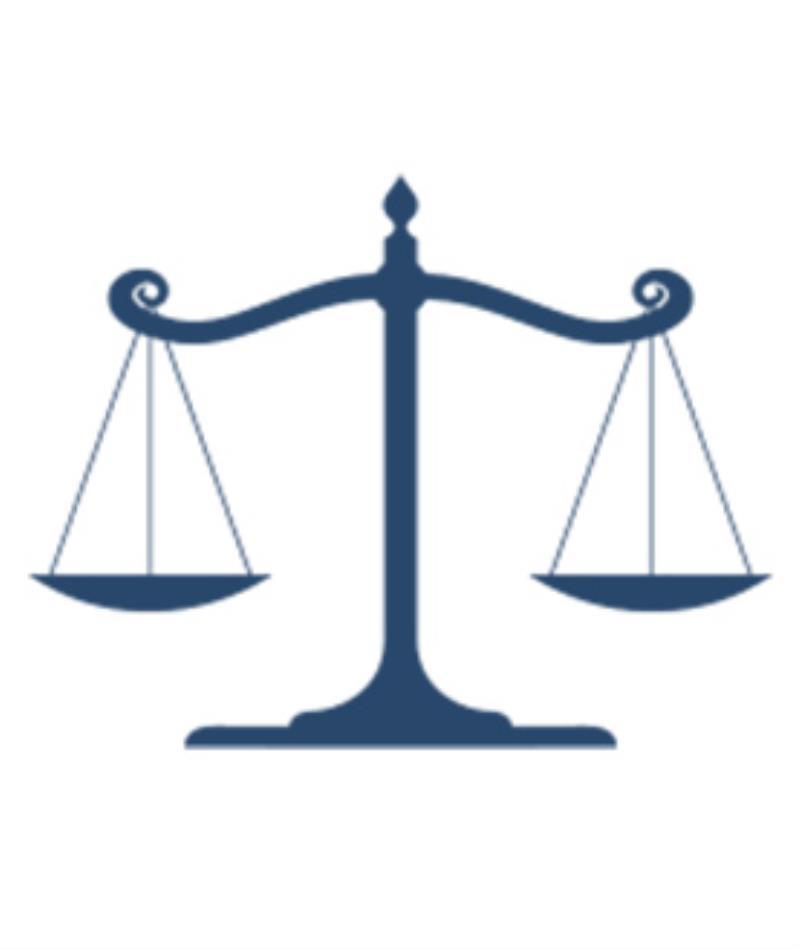 Jessica Peterson
Office - (702) 671-4338
Fax - (702) 671-4337
Law Clerk - (702) 671-4335
Email - dept08lc@clarkcountycourts.us
Location - Phoenix Building Courtroom 11th FL
Phoenix Building
330 S. 3rd St, Las Vegas, NV 89101
Jessica K. Peterson is the judge for Department 8. Prior to taking the bench with the Nevada Eighth Judicial District Court, Jessica was a junior partner at Flangas Law Group, where she has worked since moving to Las Vegas in 2007.
Jessica is a current Member of and the Past President of the North Las Vegas Rotary Club. Jessica also formerly served on the Board of Directors for the Rape Crisis Center and dedicates her time to serving various different charitable organizations including the Compassion Initiative and Vegas Masketeers.
Jessica graduated with her Bachelor's Degree from Evergreen State College and received her Law Degree graduating cum laude from the Thomas M. Cooley Law School.
In her spare time, Jessica enjoys painting, reading, cooking, and spending time with her family and friends.
Courtroom Protocol
No weapons are allowed. There is no eating, drinking, smoking or chewing gum in any courtroom.
Proper courtroom attire is required. No shorts or tank tops are allowed in the courtroom, shoes are required. T-shirts, which show offensive slogans or pictures, are not allowed. Hats should be removed before entering the courtroom.
While in the courtroom, sit quietly when court is in session. Do not talk or whisper. The court proceedings are being recorded by a court recorder and noise can interfere with the preparation of this important record.
All beepers, cellular telephones, and electronic devices must be turned off before entering the courtroom. Avoid reading newspapers, or books in the courtrooms, particularly if your use of such material may be a distraction to others.
Attorneys are expected to maintain the highest ethical standards at all times, and to strictly adhere to the opportunities, requirements, limitations, and deadlines set by the judge. All counsel are to be punctual for all conferences, hearings and trials. They are to be civil to one another as well as to all parties, witnesses, and court personnel - whether in front of a jury or the court.
Motion calendar schedule
Department 8 hears Civil Court matters on Tuesdays and Thursdays at 9:00 a.m. and Probate Motion matters on Wednesdays at 10:30 a.m.
Other regularly scheduled court sessions
Calendar Calls are heard on Mondays at 8:30 a.m. the week prior to the scheduled trial date.
Pre-Trial Conferences are heard Tuesdays 5 weeks prior to the trial date.
Trials are set on a 5 week stack on Mondays at 9:00 a.m.
Probate Court matters are heard on Wednesdays at 10:30 a.m.
Court Reporter or a Court Recorder for its official record
Department 8 uses a Court Recorder. Questions regarding the court recording services are to be directed to Nancy Maldonado at MaldonadoN@clarkcountycourts.us or (702) 671-4334.
Telephonic appearance request
Department 8 requires telephonic appearances be made via Court Call. Counsel must seek prior approval from Department 8 for the telephonic appearance and must arrange appearance via Court Call at least 24 hours prior to their scheduled hearing by contacting Court Call directly at 888-882-6878.
Unopposed motions
Department 8 will grant unopposed motions in advance of the hearing date. Counsel is only required to appear if the Motion has not been granted prior to the scheduled hearing date.
Submission of Orders
Department 8 requires proposed orders to be submitted to chambers within ten (10) days of notification of the ruling, pursuant to EDCR 7.21. Counsel designated to prepare the order is required to provide a draft to opposing counsel(s), allowing for a reasonable opportunity for review and comment. Disputes may be resolved by submitting Competing Orders to chambers with a letter merely stating that there is a "disagreement as to the wording of the Order".
Contested Orders
In Department 8, when counsel are unable to agree on the language of an Order, counsel should present their competing positions in a Word document emailed to the Law Clerk with no additional argument or explanation. If a redline copy is available counsel may also submit that document. Generally the Court will enter an Order after reviewing the competing versions and any record of the hearing. If the court after considering the proposed orders, may set a conference call to obtain additional information or argument from counsel.
Default judgment prove-ups
A Default Judgments for a total award of less than $50,000 may be submitted to chambers. All Default Judgments for a total award of $50,000 or more must be set on the Department's regular motion calendar. Live testimony is required at Default Judgment Prove-Up hearings.
Electronic signatures
Department 8 does not accept electronic signatures on proposed orders.
Jury Selection
Department 8 uses a modified "Arizona Method" of jury selection. The court allows counsel to voir dire the prospective jurors individually and/or as a panel.