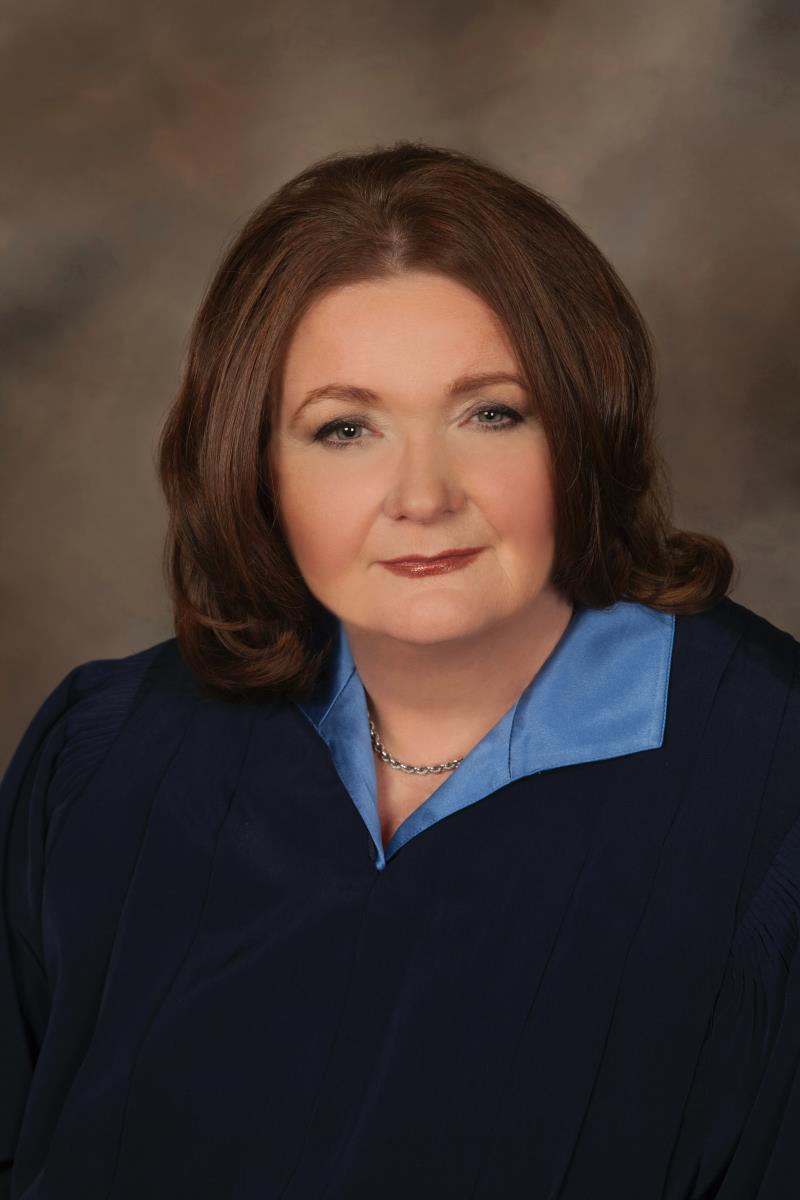 Gloria J. Sturman
Office - (702) 671-3628
Fax - (702) 366-1399
Law Clerk - (702) 671-0881
Email -
Location - RJC Courtroom 10D
Regional Justice Center
200 Lewis Ave., Las Vegas, NV 89155
Gloria J. Sturman
Department XXVI
Eighth Judicial District Court
Term of Office 2011 - present
Judge Gloria Sturman took the bench in Department 26 January 3, 2011. Prior to her election in November, 2010 Judge Sturman practiced law in Las Vegas for over 27 years. Judge Sturman graduated cum laude from Arizona State University, in 1979 with a BS in Business, and from Arizona State University College of Law in 1982. Judge Sturman was admitted to practice law in Arizona in 1982 and in Nevada in 1983. While in private practice, Judge Sturman focused primarily on the defense of governmental entities, employment defense, and professional malpractice defense including allied medical professionals, attorneys, accountants and realtors. As a practicing attorney, Judge Sturman received an A-V ranking in Martindale-Hubbell for her legal ability and high ethical standards.

Judge Sturman defended a variety of matters, and tried over twenty jury trials to verdict. These cases include automobile accidents, premises liability claims, and products liability claims. Judge Sturman represented Clark County in a variety of claims, from employment claims, to premises liability, to professional negligence. Judge Sturman also handled employment matters at the administrative and litigation stage, and consulted with employers on a variety of pre litigation and human resources matters. Judge Sturman argued to the Ninth Circuit and the Nevada Supreme Court on a number of occasions, including several civil rights matters on behalf of Clark County.

Prior to her election, Judge Sturman had extensive pro temjudicial experience. She served for seven years as a court appointed arbitrator, and presided over a number of jury trials as a Judge pro tem in the Short Trial Program. Judge Sturman was also appointed by the Clark County Commission to serve as a Justice of the Peace pro tem in 2004. Judge Sturman taught Civil Procedure in the Community College paralegal training program for three years, and lectured at continuing education programs for attorneys and legal assistants on legal ethics, construction defect, and insurance issues, in addition to lecturing on municipal liability to building inspectors.
Judge Sturman has a record of service to the bar and her community. She served on the boards, and was elected President of, several bar and non profit organizations, including the State Bar of Nevada (President 2002-2003), Clark County Bar Association (President 1994-1995), Southern Nevada Association of Women Attorneys (President 1988-1989), Las Vegas-Clark County Library District, Board of Trustees (President 1996-1998). Judge Sturman was also a member of the boards of the Frontier Girl Scout Council Board of Trustees (1991-1994), Las Vegas Art Museum Board of Directors (1999-2001), National Conference of Bar Presidents, Board (2003-2006 , and Chair Diversity Task Force 2005-2006).
Courtroom Protocol
No weapons are allowed. There is no eating, drinking, smoking or chewing gum in any courtroom.
Proper courtroom attire is required. No shorts or tank tops are allowed in the courtroom, shoes are required. T-shirts, which show offensive slogans or pictures, are not allowed. Hats should be removed before entering the courtroom.
While in the courtroom, sit quietly when court is in session. Do not talk or whisper. The court proceedings are being recorded by a court recorder and noise can interfere with the preparation of this important record.
All beepers, cellular telephones, and electronic devices must be turned off before entering the courtroom. Avoid reading newspapers, or books in the courtrooms, particularly if your use of such material may be a distraction to others.
Attorneys are expected to maintain the highest ethical standards at all times, and to strictly adhere to the opportunities, requirements, limitations, and deadlines set by the judge. All counsel are to be punctual for all conferences, hearings and trials. They are to be civil to one another as well as to all parties, witnesses, and court personnel - whether in front of a jury or the court.