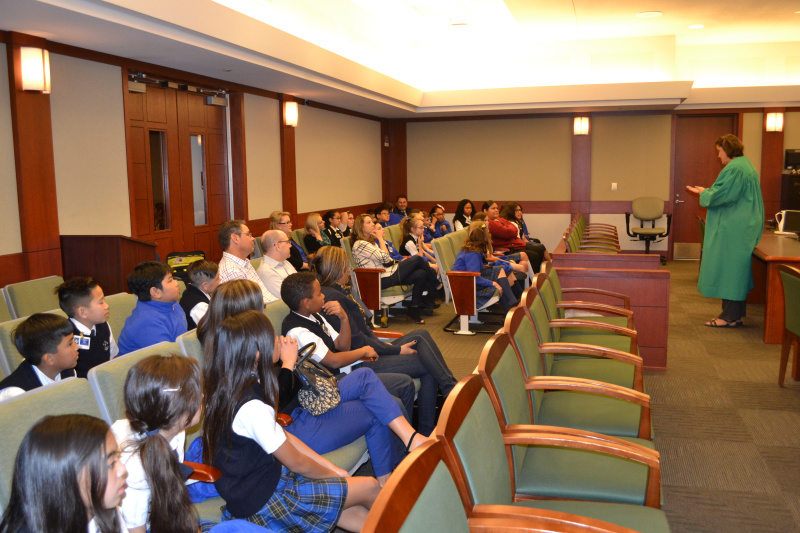 Judge Kathleen Delaney had a fifth grade class from St. Viator's sit in on her calendar. After watching the wheels of justice turn in the courtroom, the wheels in the students' minds were turning. They asked the judge some very thoughtful questions. One student got a big laugh when he asked the judge if she ever got frustrated with what happens in court.
Students from the UNLV William S. Boyd School of Law spent part of their spring break in an alternative program where they learn about the practice of law and the courts. They sat in on court, attended a judges meeting and got some Q&A time in with the judges.
District Court is involved in a number of initiatives to educate students about the justice system.