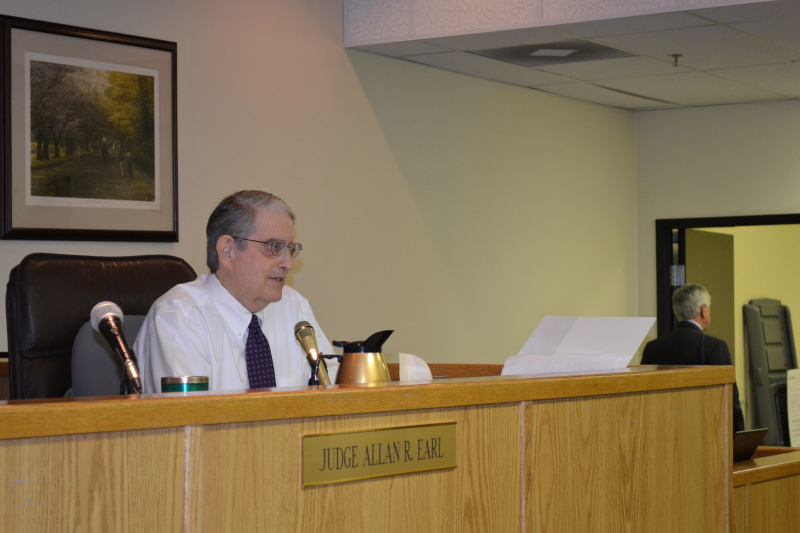 Retired District Court Judge Allan R. Earl passed away March 20. Judge Earl was a respected jurist who served on the Nevada Eighth Judicial District Court bench from 2000 to 2014. He was appointed to the bench by Governor Kenny Guinn.
"Judge Earl was a great asset to this court and a wonderful human being who taught many lawyers how to think," said Chief Judge Elizabeth Gonzalez.
Prior to taking the bench, Judge Earl served for 25 years as a partner in the law firm of Galatz, Earl & Associates in Las Vegas, where he specialized in personal injury trial advocacy.
While practicing as an attorney, he served as the President of the Western Trial Lawyers Association, the President of the Nevada Trial Lawyers Association, now known as the Nevada Justice Association, and was the Lawyer Governor from Nevada to the Board of Governors of Association of Trial Lawyers of America, now known as the American Association for Justice. He was appointed by the Federal Judiciary in Nevada to serve as the Lawyer's Representative from Nevada to the Ninth Circuit Judicial Conference.
Judge Earl wrote articles for nationwide legal journals. He was appointed by the Nevada Supreme Court to the original Select Committee to redraft the Discovery Rules under the Nevada Rules of Civil Procedure.
In 1994, he was appointed by the Nevada Supreme Court to the Board of Bar Examiners, a position he held for over 21 years. As an attorney, Judge Earl received the highest possible rating, "AV," by Martindale-Hubbell. As a lawyer, the Nevada Justice Association awarded Judge Earl the Peoples Distinguished Counselor Award in 1994. After he was appointed to the bench the same organization honored him with a lifetime achievement award.
Judge Earl earned a Bachelor of Science degree, Cum Laude in 1965 from Brigham Young University, and a Juris Doctorate degree from the University of California's Boalt Hall School of Law in 1968. He served as a law clerk to the Nevada Supreme Court from 1968 to 1969 and was admitted to the Nevada State Bar in 1968.
Allan R. Earl was listed in the original publication of "Best Lawyers in America."