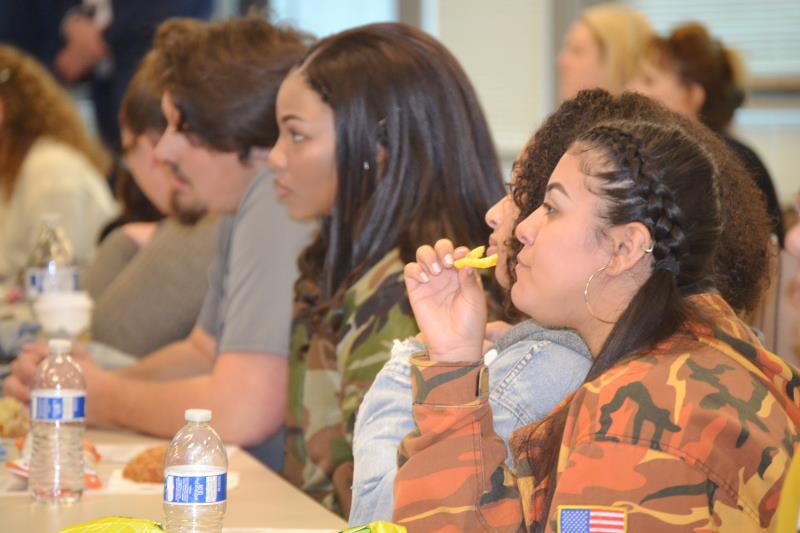 More than 250 educational professionals converged on Metro Headquarters for a school-justice partnership summit on February 8. The focus of the summit was restorative justice and student engagement. Effective classroom management and family engagement were hot topics aimed at keeping kids out of the juvenile justice system, across the graduation finish line and onto a life with promising prospects.
Judge William Voy, who presides over juvenile cases, was a featured speaker. Judge Voy has worked with the school district to develop a system of referrals to divert kids away from the juvenile justice system for offenses that wouldn't end up in court if they didn't occur in school. According to Judge Voy, mentoring is a key component that many kids in the juvenile justice system lack. The intent of restorative justice is to address what causes student issues in the first place, in order to yield long-term change. If students are missing school, it makes sense to determine the reason why, rather than to suspend them or send them to the juvenile justice system.
A highlight of the summit included a presentation by Cheyenne High School students where restorative justice has been implemented by Principal Zachary Robbins, Counselor Regina James, and Social Worker Gerald Robinson with a peer-mediator program.
"Keeping kids engaged in school improves their performance and the likelihood that they will graduate," said Juvenile Court Judge William Voy, who will cap off the summit with closing remarks. "We know that it is more effective to keep kids away from the juvenile justice system and to discover issues that may be negatively impacting their participation and performance. We then offer a diversion program with resources to address identified root-causes with a solution that provides enduring and impactful value that will improve student performance long-term."