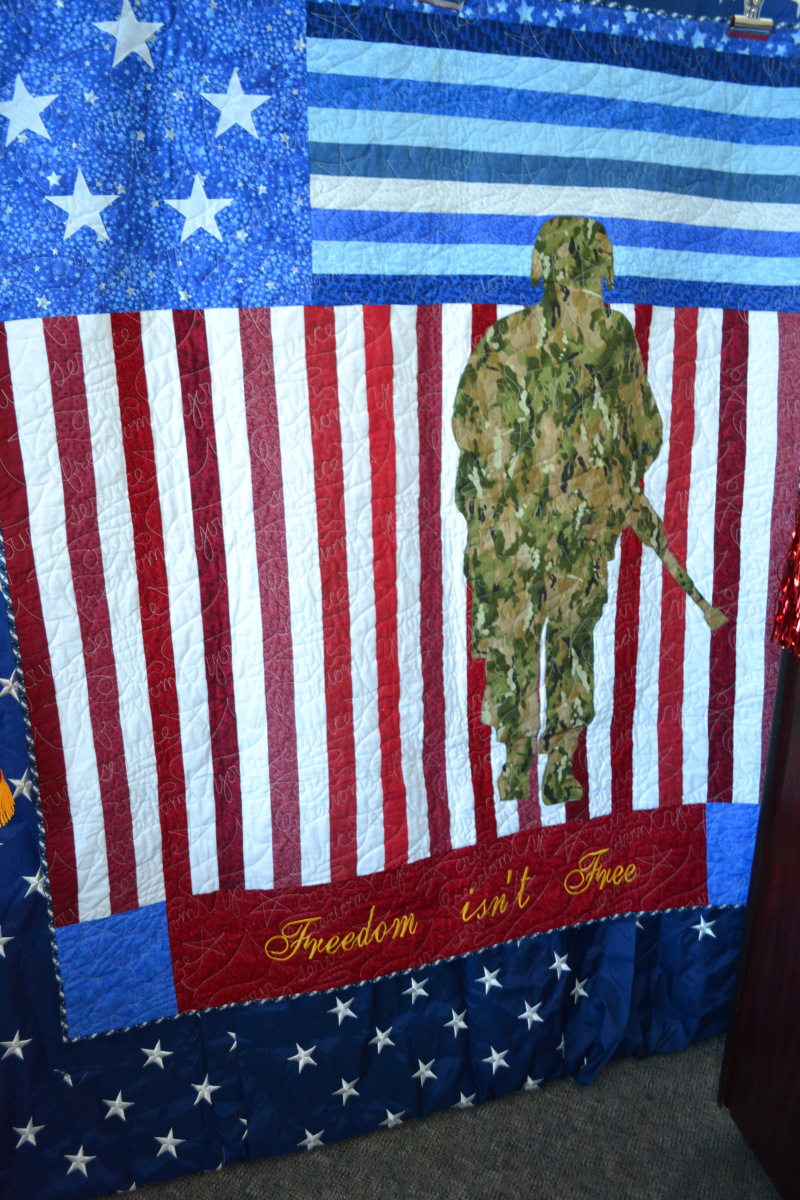 A lunchtime chili cook-off raised funds for Quilts of Valor. The event was planned to mark Veterans' Day. Christina Greene took the top honors as the chili champ; Matt Taylor with the Nevada Department of Veterans Services took the second spot; and District Court Judge Nancy Allf took third-place honors. The Nevada state coordinator for the Quilt of Valor Foundation, Victoria Colburn Hall displayed a beautiful, patriotic themed quilt that was sewn by volunteers to show honor and give comfort to veterans who have served our country.
The Quilt of Valor Foundation was founded in 2003, by Blue Star mom Catherine Roberts from her sewing room. Blue Star moms are those who have a son or daughter in active service. Her son Nathanael's deployment to Iraq served as the initial inspiration for the foundation. That has since presented thousands of quilts nationwide to those who have served our country.
Quilts of Valor presents Veterans Court graduates a Quilt of Valor a quilt to comfort them as they build their new lives. Victoria is a Blue Star mom; her son spent 24 year in the Marine Corp assault unit. She awarded two vets at the chili cook-off Quilts of Valor for their service and gave a brief overview of the foundation.
The local chapter of Quilt of Valor meets the second Friday of the month at 8670 W. Cheyanne Ave. from 8:30 a.m. to 12:30 p.m. in room 105. Volunteers are always welcome; no quilting experience is necessary. For more information call 702-357-0377.