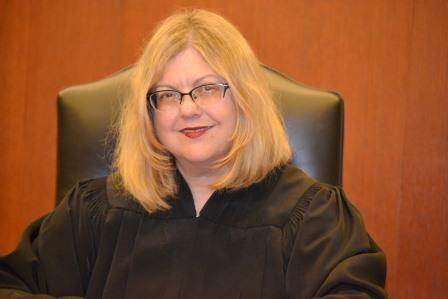 Nevada Supreme Court Justice Michael A. Cherry and Nevada Eighth Judicial District Court Discovery Commissioner Bonnie A. Bulla, have been selected as recipients of the 2018 Liberty Bell Award. They will receive the awards on April 28 at 9:30 a.m., at the Historic Fifth Street School, 401 S. 4th St., at the Las Vegas replica of the Liberty Bell at Centennial Plaza.
The Annual Liberty Bell Award, a partnership between the Clark County Law Foundation's Let Freedom Ring Committee and the City of Las Vegas, has been recognizing and honoring outstanding citizens since 1983. The award recognizes individuals in the community who uphold the rule of law, contribute to good government within the community, stimulate a sense of civic responsibility, and encourage respect for the law in the courts.
Associate Chief Justice Michael A. Cherry has been an attorney in Nevada since 1970 and was elected to the Supreme Court in 2006. He ran unopposed for a second 6-year term in November of 2012, when he served as Chief Justice for the Nevada Supreme Court. He also served as Chief Justice in 2017. Associate Chief Justice Cherry chairs the Indigent Defense Commission that examines how the justice system deals with criminal defendants who cannot hire their own attorneys. He also chairs the Right to Counsel Legislative Commission and is the supervising justice over the Senior Justice and Judge Program.
Bonnie A. Bulla was appointed Discovery Commissioner to the Eighth Judicial District Court in January 2007. Commissioner Bulla has been an active member of the legal community including work with the American Bar Association where she served as Speaker of the Young Lawyers Division. She was a past president of the Southern Nevada Association of Women Attorneys. She has also been a member of the Nevada Trial Lawyers Association, now known as the Nevada Justice Association, the American Trial Lawyers Association and the Defense Research Institute.
Congratulations to both winners for the recognition.
The Clark County Law Foundation is dedicated to providing community service programs throughout Southern Nevada that are integrated with law-related education.