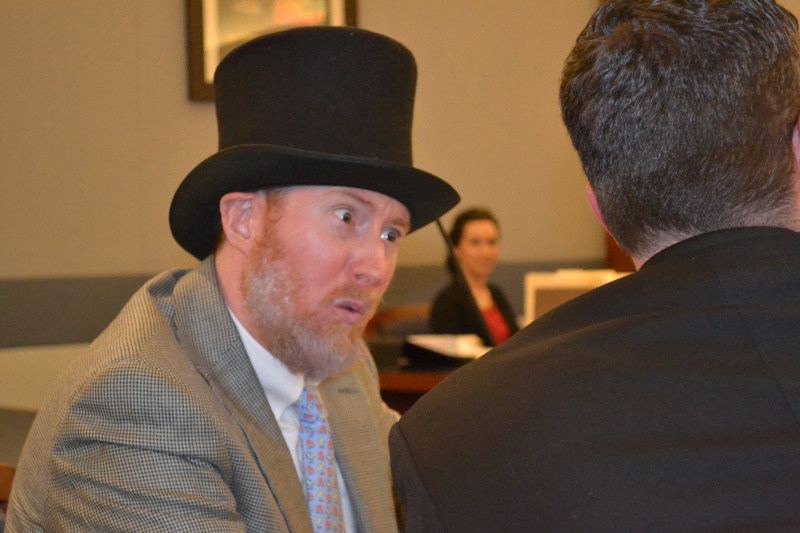 The Howard D. McKibben Chapter of the American Inns of Court has been awarded the Achieving Excellence Platinum designation for the 2017-2018 Inn year. The platinum designation is the highest award presented by the American Inns of Court. To be considered for platinum status, Inns must master specific areas related to the purpose of the respected legal organization including: program development, mentoring and outreach activities. A select group of chapters attain this designation each year.
The Inn promotes civility, ethics, and professionalism through continuing legal education (CLE) programs and mentoring. Meetings in Las Vegas are held on the second Tuesday of the month between September and June. Law students and attorneys interested in applying for membership are encouraged to contact Andrew Craner at nvesq@cox.net to request an application. The deadline for submission of new member applications is August 31, 2018.
The Howard D. McKibben Chapter of the American Inn of Court was founded in 1986 and was the 24th chapter to receive a charter. The Inn is named for its founding President, the Honorable Howard D. McKibben (Sr. Judge).
Upcoming meeting dates at Regional Justice Center (RJC) and the Lloyd D. George Courthouse (LDG)
Oct. 9 Social & new member orientation (RJC)
Nov. 13 Federal Admission Ceremony/program (LDG)
Dec. 11 Social & community service project (RJC)
Feb. 12 (LDG)
March 12 (LDG)
April 9 (LDG)
May 14 (LDG)
June 11 End of Year Dinner Location TBD