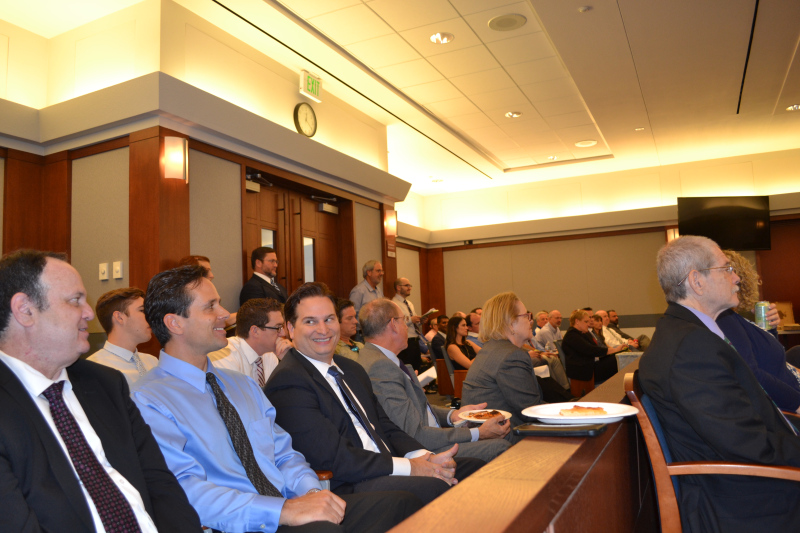 Don't miss the October 9 Civil Bench Bar Meeting from noon to 1 p.m. in courtroom 10D of the Regional Justice Center for a free, frightfully good continuing legal education (CLE). The State Bar of Nevada Office of Bar Counsel will do a half credit CLE on Governance of the Profession with speaker Daniel Hooge (CLE sign in sheet will be provided at luncheon).
Judge Nancy Allf will also demystify interpleaders.
October is Pro Bono Month and Legal Aid Center of Southern Nevada will share tricks of the trade for tapping the treats that go with volunteering to take a pro bono case.
Lunch is limited to the first 60 attendee. Get there before it disappears.
Civil Bench Bar meetings offer members of the bar the latest news from District Court, a forum to get questions addressed and a chance to grab a quick bite to eat while networking.