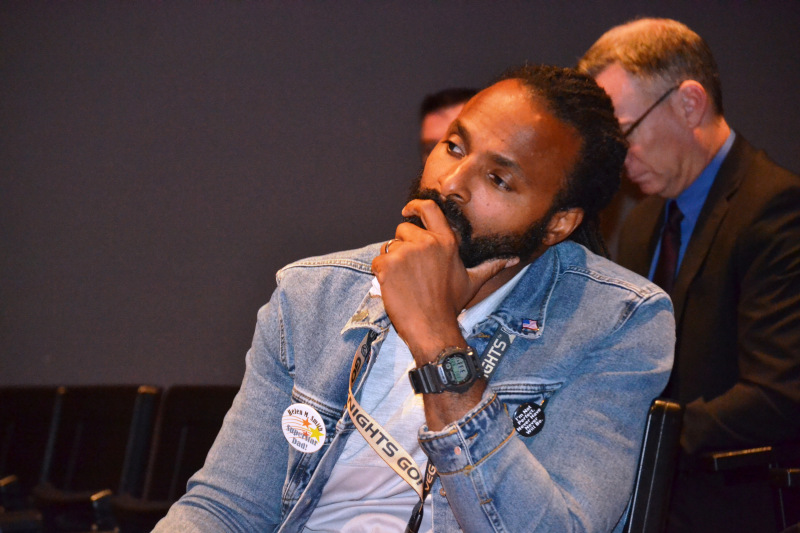 Schools across the U.S. have been quick to detain students who break rules, even if the infraction wasn't a crime outside the school walls. Experts now believe that response leads to an escalation of negative behavior that frequently leads to criminal activity. It makes the circumstances worse rather than better. The cycle is part of what is known as "the school to prison pipeline."
Educational and justice professionals gathered Sept. 21 at the Valley High School theater for the Keeping Kids in School Summit to gain insight on why and how to switch strategies with students who get in trouble at school. The idea of turning students over to the justice system when they break rules such as truancy, is being replaced by a new premise of immediate intervention that addresses the root cause of the unacceptable behavior. Hearing Master Margaret Pickard who presides over juvenile cases told a room packed with educational professionals, "there are three reasons that we detain youth: the safety of the school, the safety of the youth, or the safety of the community."
Those in attendance at the summit heard from experts on topics including: restorative justice, de-escalating conflict in school, legal rights of youth displaced from school, creating positive connections with students, charging youth for school related behavior, early childhood education. Nevada Eighth Judicial District Court Judge William Voy who presides over juvenile cases offered insight on a panel along with Nevada Assemblyman Tyrone Thompson, Dr. Tiffany Tyler, Dr. Tammy Malich and Clark County Department of Juvenile Justice Services Director Jack Martin.
Judge Voy has been a longtime advocate of restorative justice and keeping kids engaged in school to improve performance and improve graduation rates. He presides over the Truancy Diversion Program that does just that. Judges, attorneys, mental health professionals and law enforcement officers volunteer each week to hold truancy court sessions at schools. They promote and support academic achievement using a team effort and an individual student success plan with students and their parents. The volunteer judges review the students' attendance, school work, and progress to ensure that students have the resources they need to be successful. The program is in about 40 Clark County schools. It was in twice as many schools before grant funding ran out. Now, schools have to pay $4,000 to have the TDP in their school to cover costs associated with the program.
The panel took questions from the audience. Assemblyman Tyrone Thompson told the audience to look up their legislator at leg.state.nv.us and to contact them on school issues. He also reminded everyone to ensure that their students have the Safe Voice app. Safe Voice also has a hotline and a website available 24/7.
Each of the panel members gave their closing thoughts.