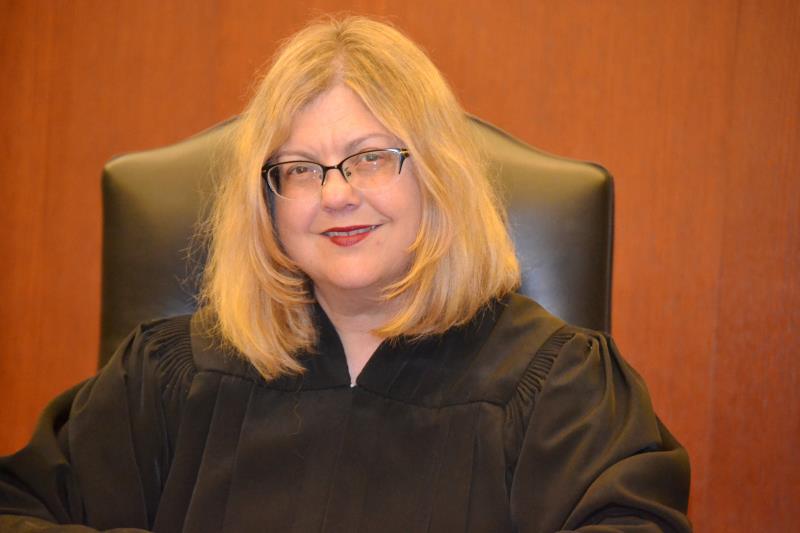 Discovery Commissioner Bonnie Bulla has been selected by Nevada Governor Steve Sisolak to serve on the Nevada Court of Appeals. Bonnie has served as the NVEJD court discovery commissioner since 2007. Prior to joining the District Court, she worked in private practice where she handled cases involving professional negligence.
She was a member of the American Bar Association where she served as Speaker of the Young Lawyers Division. She was a past-president of the Southern Nevada Association of Women Attorneys. She has also been a member of the Nevada Trial Lawyers Association, now known as the Nevada Justice Association, the American Trial Lawyers Association and the Defense Research Institute.
Bonnie participated in the NITA Deposition Program at UNLV's Boyd School of Law and at Arizona State University; and volunteered for the Clark County Bar Association's Trial by Peers Program. She is a past-president of the Howard D. McKibben Chapter of the American Inns of Court and a member of the executive committee. She is a 2018 recipient of the Liberty Bell Award and was a member of the Nevada Supreme Court Nevada Rules of Civil Procedure Committee. In 2011, Bonnie was selected for the Bar Register of Preeminent Women Lawyers. She graduated Summa Cum Laude and Phi Beta Kappa from Arizona State University. She received her J.D. degree from Arizona State University.