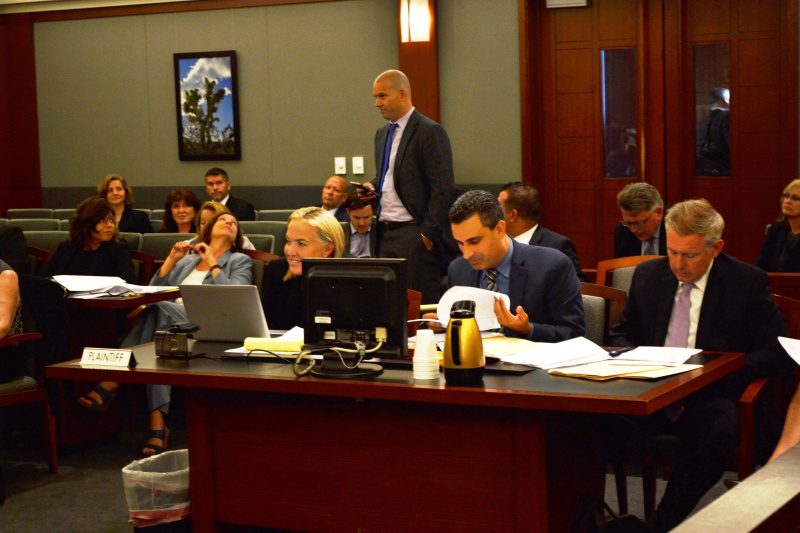 The revamped Medical Dental Malpractice Status Check Calendar, more commonly known as Med-Mal Sweeps, held on Aug. 7 went swiftly and smoothly with 155 cases calendared. The only cases called were the new cases which were never previously set for trial, and cases reassigned from the four newly designated homicide departments. We set for trial all of the new med-mal cases for which complaints were filed on or before June 5 and had a JCCR filed. In total, 58 trial dates were either re-set or set for the first time.
"It's nice that we were able to further streamline the med-mal process using new guidelines set out by Chief Judge Elizabeth Gonzalez," said Judge Jerry Wiese, who presided over the sweeps. "We are providing attorneys with the assistance they need by helping them to avoid having too many trials set on top of each other. At the same time, we are providing the District Court judges the ability to manage their own calendars."
The court is enforcing NRS 41.A.061.1 and attempting to set all Chapter 41A Professional Negligence trials (not already scheduled) within three years of the date that the Complaint was filed.